Reopen Safely & Responsibly
Learn how you can open your doors safely with our program's innovative, economical, and sustainable solution that helps eliminate 99.99% of human viruses and coronaviruses.
About Disinfect-US
Disinfect-US powered by 2SDBC is a sustainable sanitization program that provides certified sanitization professionals with experience in human coronavirus response.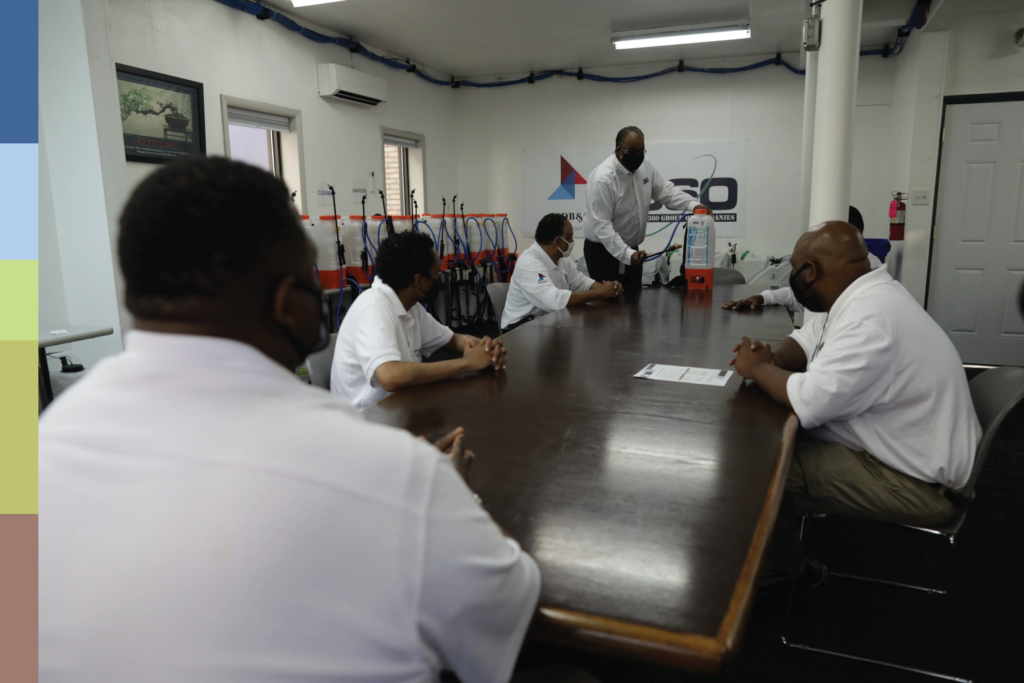 Our Services
We have flexible options to support any type of facility, including full program management to specific COVID response plans.
Our Results
See some of our recent work and what we're able to do for facilities like yours.
Our Insights
See what makes our program the best – and learn how we can work with your facility.
Want to Learn More?
Whether your facility needs sanitization or you just want to learn more about how your team can join our program, we're here to talk.