Leaders in Customized Solutions
See the different ways that Disinfect-US can support your facility.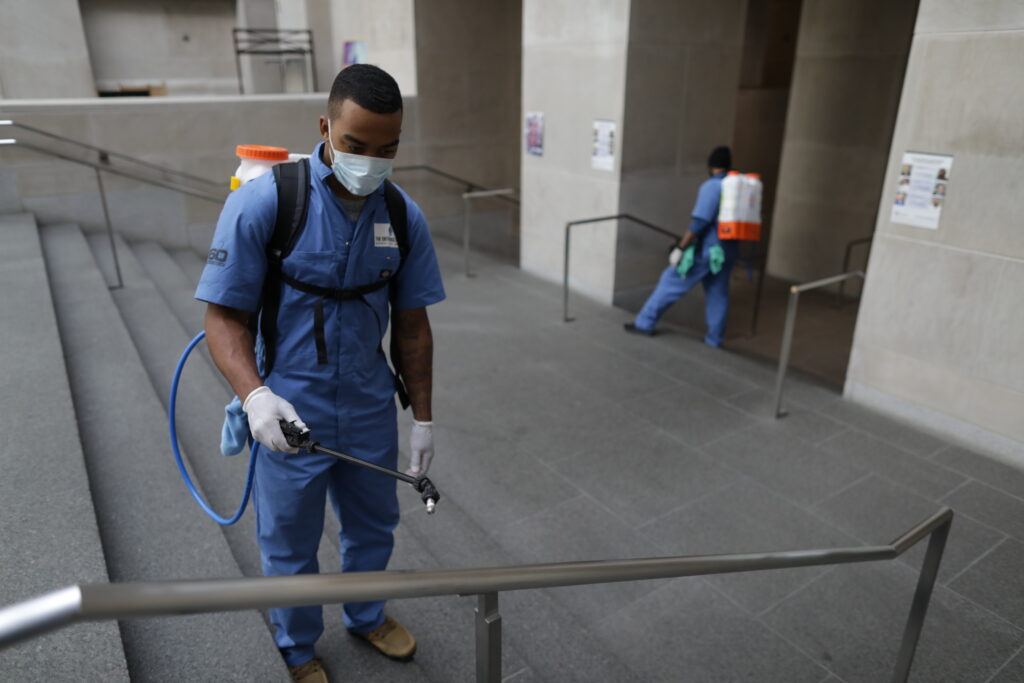 COVID Rapid Response Team
Right now, there's nothing more potentially damaging for a business than finding out there was an active COVID case on-site. Our team at Disinfect-US is here to help (a) sanitize your facility and (b) restore continued confidence that the space was not only sanitized, but also tested and verified.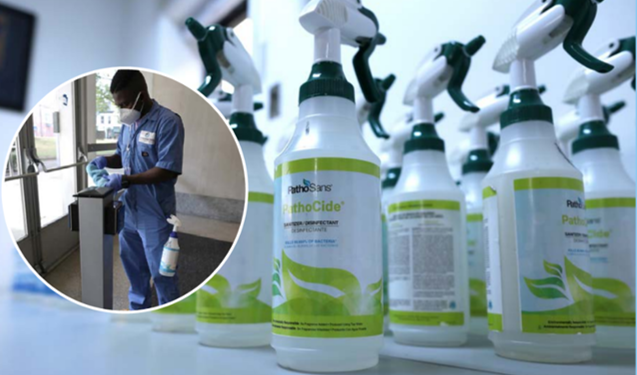 Sterilization
COVID-19 has changed the way that facilities clean, disinfect, and sanitize across surfaces and within enclosed spaces. While we cannot stop the spread of viruses directly between people, Disinfect-US supports facilities by providing the highest level of professional sterilization quickly and reliably at a lower cost for surfaces ranging from hard surfaces to even the insides of vehicles and the air. Some of the ways we help include:
Our Technology: We use a unique system based on exclusive electro-chemical activation (ECA) technology to produce powerful cleaning and sanitizing solutions that are non-toxic and as effective, if not more effective, than traditional chemicals. With our machines, this solution can be created on-site.
Training: With any plan, we will ensure that your team is trained and ready to best leverage our technology. Our training program includes guidance on how to use our technology, how to properly follow sanitization techniques, and how to track performance.
Air Quality: If needed, Disinfect-US also has the capabilities to clean the air in addition to surfaces. We are able to test for air cleanliness and develop a plan to ensure quality and safety for your facility.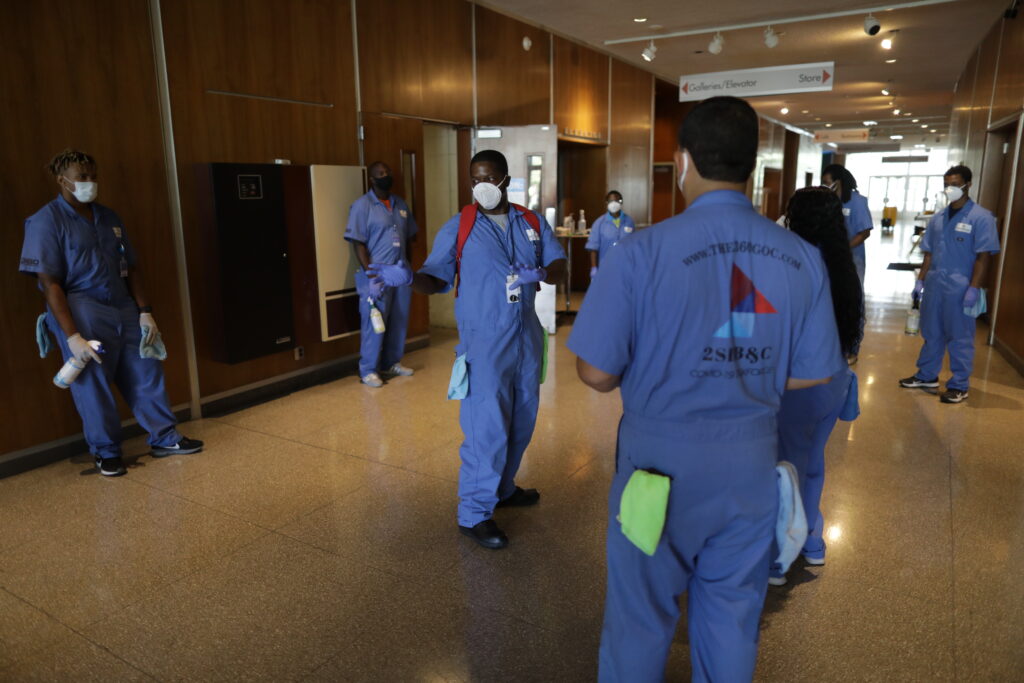 Program Management
We will manage your overall sanitization program to ensure everything is running efficiently and performing as expected. To start, we will work with your team to ensure that the program focuses on what you need and stays in budget.
Sterilization and Janitorial Personnel: Does your facility not have an on-hand janitorial staff? To ensure that your facility is being sanitized optimally, Disinfect-US will provide fully trained sterilization and janitorial teams to ensure your facility's safety and cleanliness.
Consulting: Not sure what your facility needs? Our team can consult and help identify any flaws or opportunities with your facility, ensuring that everything is sanitized and done properly.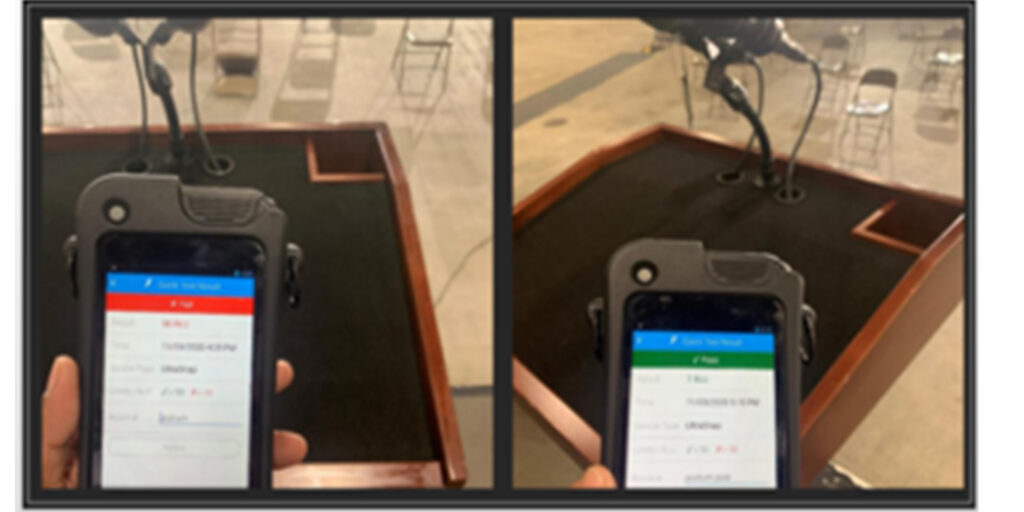 Measurement and Verification
One of the key differentiators between Disinfect-US and other sterilization programs is that we verify our results above and beyond CDC-guidelines, ensuring health and safety for employees and customers who will be returning to your facility. Some of the testing and verification that we do includes:
COVID Testing: With the expanding concern for COVID cases and the potential to spread over surfaces, your team needs to know if there are any surfaces containing the coronavirus. Our team will test specifically for coronavirus and, if necessary, deploy our COVID Rapid Response Team to ensure proper sanitization.
ATP Testing: Originally used in the food services industry, ATP testing is a means of testing for any microorganisms on surfaces. Through ATP testing, our team is able to quickly determine the cleanliness of most surfaces and serves as an effective way to monitor cleaning efforts.
IBM Maximo Integrated Analytics: Leveraging the IBM Maximo Application Suite, our team is actively tracking thousands of data points on different surfaces and their cleanliness before and after sanitization, allowing us to actively monitor which areas need more focus and benchmark progress.
Want to Learn More?
Whether your facility needs sanitization or you just want to learn more about how your team can join our program, we're here to talk.